Baumit FlexaColor
Pittura elastomerica
Pittura per esterni a legante organico, rinforzata con resine siliconiche, altamente flessibile e coprente.
Altamente flessibile

Sigilla le fessure

Forte potere coprente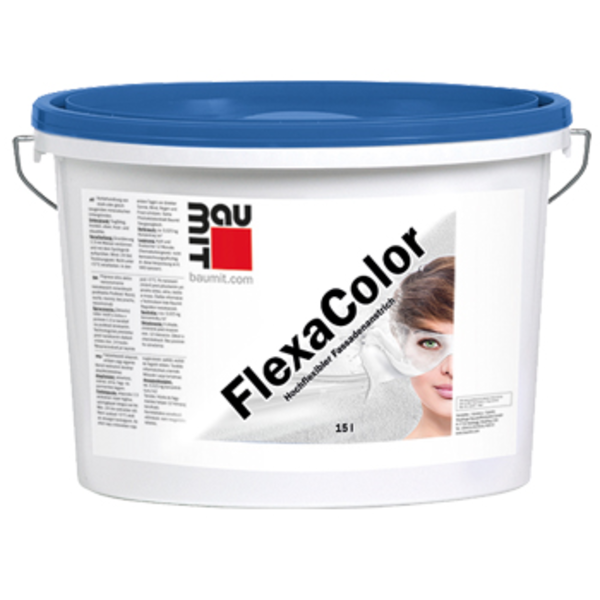 ---
Selezione colore
All color samples shown serve as a visual guide to the chosen product. Test samples applied on the façade for approval prior to full application is recommended. Slight differences between colors shown here, color swatches, color folders, natural samples and the materials provided are possible due to production processes and cannot be claimed against. Color and texture uniformity can only be assured within a production batch. Please note: The structure and nature of the substrate may affect the actual color appearance.
Codice colore
color_name
HEX: hex_code
RGB: rgb_code
Stai cercando un colore specifico?
---